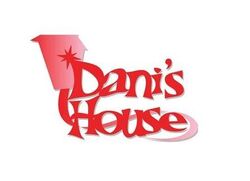 This page, the episode guide, is a complete list of episodes of episodes of the CBBC Television series, Dani's House. The episodes are arranged in order by series and then broadcast order. Since there are a lot of episodes this page is just a link to episode pages.
Series 1
Edit
Series 3
Edit
Series 4
Edit
Series 6 (September 2017)
Edit
(It's unknown if Dani's House is returning but hear are the episode titles other people have made)
2. 'Maisy VS Maisy'
3. 'The Pet Duo'
5. 'Jack in the House..... again'
6. 'Sam the Fan'
7. 'Catastrophe' (2017 Halloween Special)
8. 'The Dani Project'
9. 'Small House'
10. 'Gran daddy!'
11. 'Christmas Max' (Christmas Special)
12. 'Hello Rich'
13. 'Goodbye Jack, Part One'- (One Hour Special)
Ad blocker interference detected!
Wikia is a free-to-use site that makes money from advertising. We have a modified experience for viewers using ad blockers

Wikia is not accessible if you've made further modifications. Remove the custom ad blocker rule(s) and the page will load as expected.